Kazimierz Paprocki
patronem turnieju streetballa w osiedlu Władysława Łokietka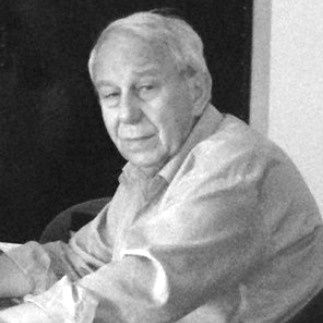 Turniej streetballa w swej XVIII edycji organizowany od 18 lat przez Poznańską Spółdzielnię Mieszkaniową doczekał się swojego patrona. Został nim działacz spółdzielczy oraz wielki miłośnik koszykówki śp. Kazimierz Paprocki.
To właśnie on wymyślił ten turniej i był jego gorącym propagatorem chcąc w ten sposób nie tylko popularyzować tą najbardziej przez siebie ulubioną dyscyplinę sportu lecz również uaktywnić ruchowo mieszkańców nie tylko osiedla, w którym mieszkał od 1988 roku do chwili swojej śmierci, tj. do 2015 roku.
Był to człowiek bardzo aktywny i zaangażowany, który swoją wiedzę, czas i doświadczenie poświęcał na rzecz mieszkańców pełniąc przez 25 lat funkcję członka i przewodniczącego Rady Osiedla Władysława Łokietka i równocześnie przez 17 lat członka Rady Nadzorczej Poznańskiej Spółdzielni Mieszkaniowej.
Natomiast swoje pasje sportowe realizował nie tylko grając wcześniej w koszykówkę później w tenisa ziemnego i dużo biegając lecz również angażując się w działalność Poznańskiego, a później Wielkopolskiego Związku Koszykówki.
W okresie aktywności zawodniczej został także sędzią szczebla centralnego Polskiego Związku Koszykówki uzyskując prawo sędziowania najwyższych rozgrywek ligowych, tj. I i II Ligi Koszykówki w Polsce. Swoją koszykarską pasję przeniósł na grunt Poznańskiej Spółdzielni Mieszkaniowej inicjując w 2000 roku organizację otwartego turnieju streetballa w osiedlu Władysława Łokietka. Było to jego uwielbiane dziecko, które powołał do życia, o które się troszczył i corocznie zabiegał by się odbyła jego kolejna edycja, a które w bieżącym roku osiągnie wiek dojrzały. Niech zatem organizacja tegorocznej już osiemnastej edycji turnieju i jego wysoki poziom sportowy będzie dowodem uznania i pamięci o jego patronie, osobie zasłużonej dla tej dyscypliny sportu, osiedla i Spółdzielni.